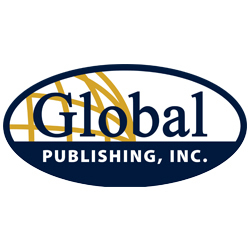 Inside Sales Consultant
Sorry, this job has expired.
Jacksonville, FL
401K / Retirement plan, Dental Insurance, Health Insurance, Vision Insurance, Life Insurance
We are an innovative industry-leading direct response marketing company based in Jacksonville Florida. Due to recent market demand, we have a unique opportunity for Inside Sales Consultants to add to our team.

There is no cold calling. You'll only work with pre-screened qualified customers and leads!

Position is based in our South Jacksonville/Mandarin FL office. Monday thru Friday; Shift Options 9a to 5p or 1-9p with flex options for Saturday 9a-Noon.

We offer:
• Excellent compensation and bonus plan
• Health, Dental, Life and Vision Insurance
• Employer Matching 401k after 90 days
• Company awards
• Company catered lunches
• Automated support tools

When you join us at Rocket Sales and Service you will enjoy a very
supportive and engaged leadership team and a positive work
environment. Rocket Sales and Service is a division of Global
Publishing - the leading authority for real estate investors and
entrepreneurs in creating wealth through education and
automation.

Our customers are able to utilize these training programs to create
a more flexible and enjoyable lifestyle, make career adjustments,
and build family wealth. Every day you will have the opportunity to
engage with qualified individuals seeking personal change,
professional learning, and a path for financial stability and
independence.

We provide comprehensive professional training and coaching for
our sales team members, as well as the opportunity to participate
in our unique company mission of changing people's lives by
providing training and support programs for financial, professional,
personal and career growth.

• High school diploma or GED
• May have enrolled or completed associate's or bachelor's degree
program
• At least 1 year of phone sales or call center experience.
• At least 1 year of experience with business development in
appointment or lead generation.
• Industry experience might have included financial services, investments, automotive, credit collections, real estate, insurance, telecom, web, business consulting, and/or military services.
• Military experience is recognized and we encourage transitioning military veterans to apply.
• Desire to make a positive impact on others and improve personal
sales skills.
As an Inside Sales Consultant it will be your responsibility to
provide a "best-in-class customer experience" through positive,
professional and informative interactions while engaging with
customers on the phone. Your success will come from effective
listening, developing effective rapport, gathering information,
answering questions, accurately documenting data, providing
appropriate training program solutions, and confirming customer
purchases.
• Ability to quickly develop rapport.
• Ability to engage with new customers via phone.
• Above average communications skills.
• Strong listening and comprehension skills.
• Monday-Friday
9am-5pm or 1:00-9:00pm with flex options for Sat 9am-Noon.

About us:
Rocket Sales and Service, Inc, a division of Global Publishing Inc,
is the direct sales catalyst for Ron LeGrand's real estate education
and training services. Rocket utilizes various forms of media (social media, direct mail, email, text, radio, webinars, telemarketing) to reach out to consumers and business professionals with a variety of training platforms to help them make significant money in the buying and selling of real estate properties across the country.

We are actively interviewing for our next new hire training class.
These are competitive positions that put you on a fast track to the
Business Development Representative position, in which you have
the potential to earn a six-figure income!

Apply today for immediate consideration and application instructions!

We are an Equal Opportunity Employer.

8779